IT managed. Properly. CIO, Part time IT Manager, Project Manager or IT Support resources.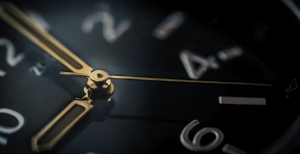 Large businesses have full time IT Managers, but smaller businesses simply can't justify a full time role. However, they still need their overall IT (not just the infrastructure) to be managed. They need someone to proactively manage their IT to meet the changing needs of the business. This is of course different to simply keeping the lights on and the core infrastructure running. So, we've built tools and a methodology to manage IT for businesses. These are based on the job descriptions commonly used for IT managers.
We can provide you with tools and systems to provide an ongoing IT management resource to a high standard of quality. When you use the Kambium solution, you will be able to provide these services to your clients:
Ensure IT is structured and used according to best practice. (A large part of this is develop and evolving company policies and then measuring against them)
License management – renewal, reconciliation, optimisation and reporting
Vendor management and measurement
Project oversight, assessment, management and reporting.
Peer review, ensure IT is meeting internal user satisfaction benchmarks
IT Governance and strategy, roadmaps, project prioritisation
Needs assessment – often attending management meetings, proactive engagement throughout the organisation to determine opportunities for IT to refine processes and create efficiencies
Business continuity including risk plans and assessments, and SLA management
Reporting -monthly or quarterly reports suitable for CEO and board.
If your clients requirement is for part time CIO or IT management, you start by comparing your business to best practice, using our Best Practice Review (BPR). You then agree priorities and time frames for addressing gaps highlighted in the BPR review.  You'll have an open discussion with you about how much time each month a part time manager would be needed and the resulting cost.
Offer this new service You will be able to provide these commitments to your ITMAAS clients
IT that works
Enjoy stable, planned IT systems
"We take ownership of the risks, security, governance (policies, processes), capacity, capability, productivity and effectiveness of your IT systems."
The right IT
Using IT as a business enabler
"By being part of your business, we make sure there is alignment between business decisions and IT decisions. The right IT implemented the right way."
Peace of mind
IT. Sorted.
"Know that your IT risks are covered and that you are maxmising your use of IT to advance your business goals."
You will leave no stone unturned
Across organisations, IT Managers share between 80-90% common responsibilities.  Our process covers all key aspects that IT Managers should be responsible for in a systematic methodology. Through our Best Practice Guide, you start by understanding what is critical and what is relevant to your clients business, creating a workflow of required activity.  So you can focus on what's important to their unique business. The automatically created workflow ensures that no stone is left unturned- you will be providing IT that will help you drive your clients business forward.
get started now
Find out if Kambium will help your business
Get in touch to find out more about Kambium. We will walk you through the new services you could offer and how we can help you secure new revenue streams from existing and new clients.
EMAIL
Please complete the contact form or
DOWNLOAD OUR PARTNER BROCHURE