Deliver :
Roadmaps and recommendations
Your sales process in an online framework.
Now all your team can follow it, easily.

Assemble roadmaps quickly from templates – and, optionally, if you have ConnectWise, you can use your product catalogue and create sales opportunities from recommendations

Discovery recommendations flow into roadmaps, budgets and account plans

Sales forecasts based on agreed roadmaps & recommendations

Uncover up/cross-sell opportunities to support revenue growth

Recommendations pushed into ConnectWise as opportunities

Customizable report templates produce editable reports and presentations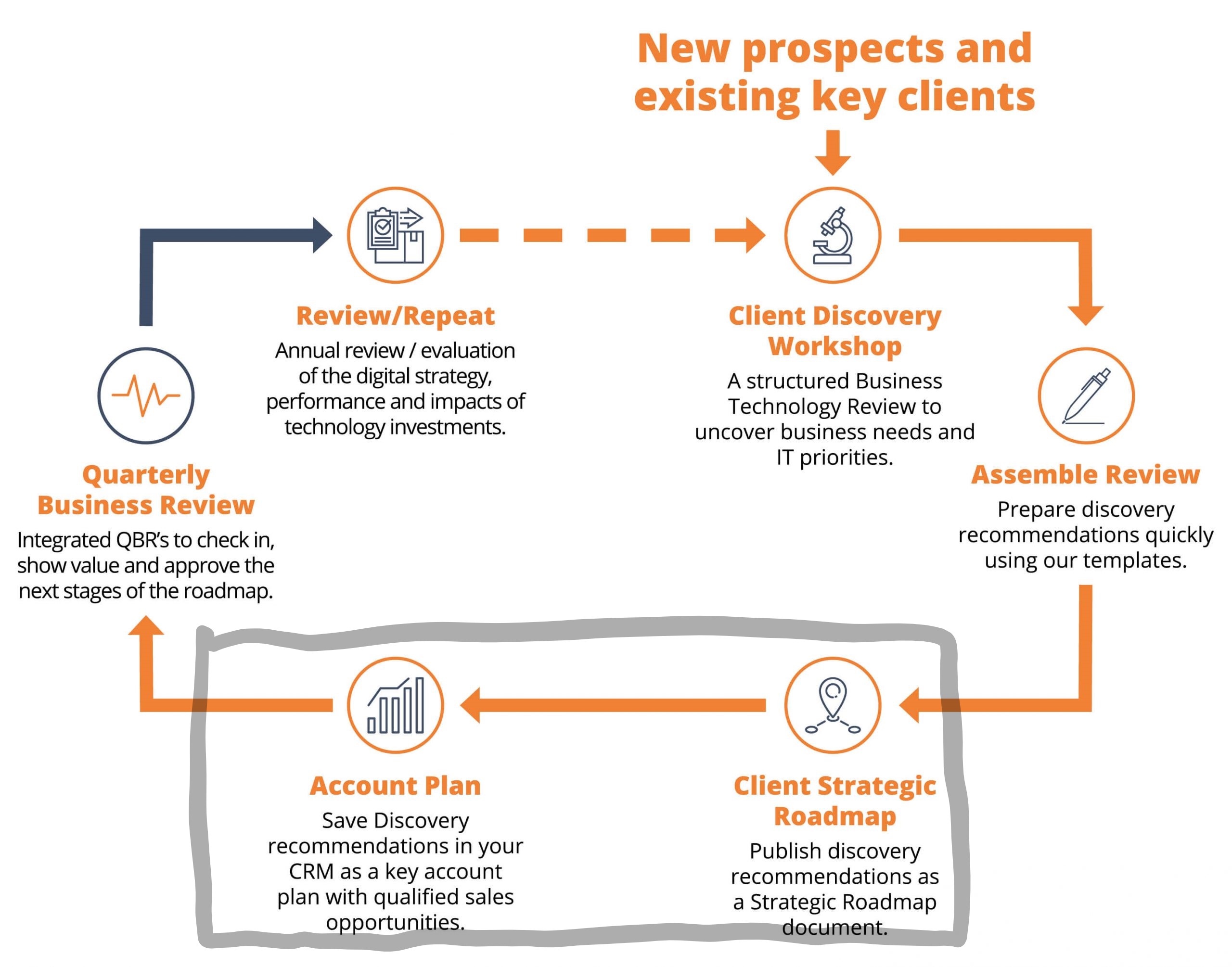 Recommendations
Accelerate your response and preparation of your reports with pre-prepared recommendations or write your own unique recommendations.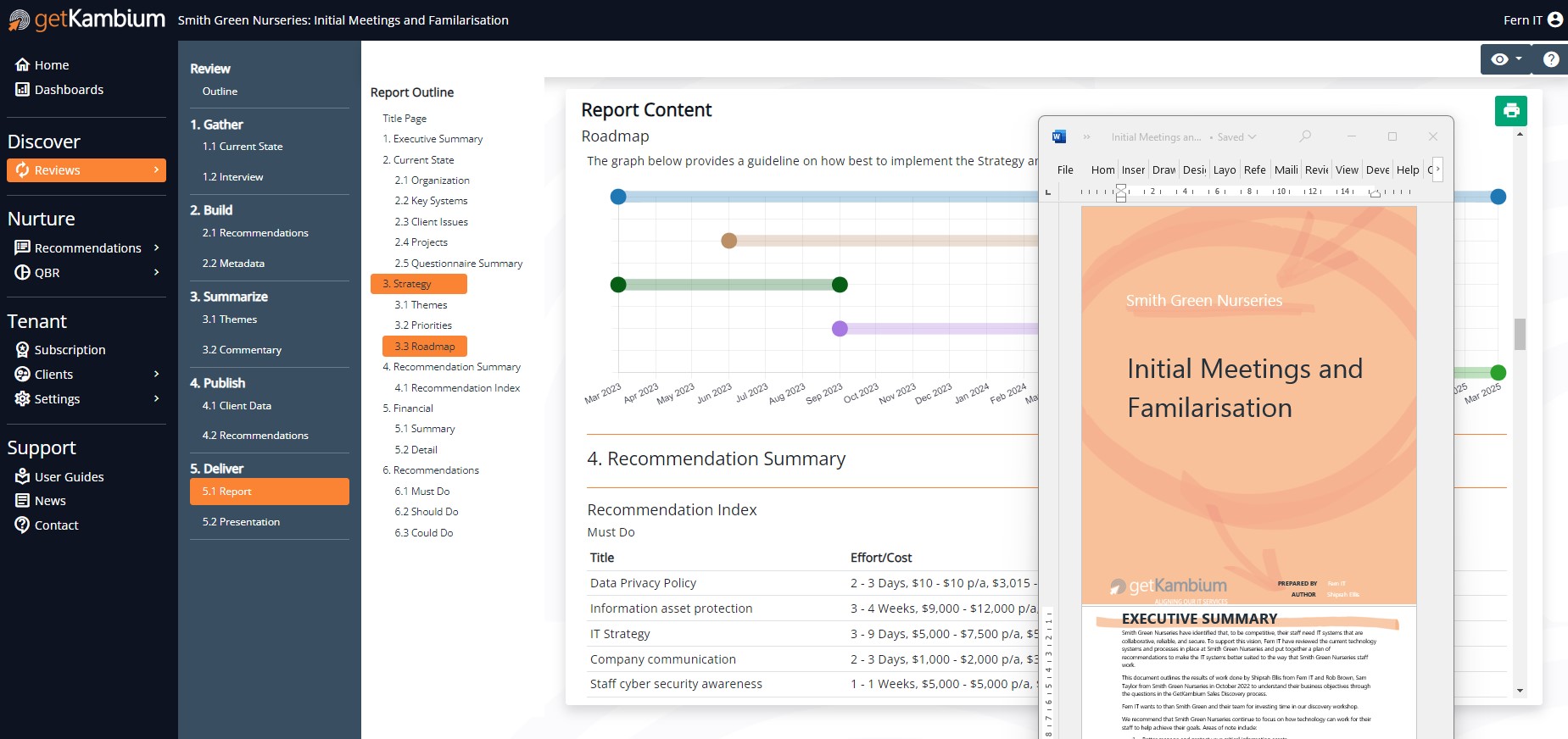 Budgets
Deliver budgets for capital and operational costs with clients based on their current commitments and the impact of your proposed roadmap. 
Now both you, and your client, know what to expect and you have a clear plan to ensure the client achieves their IT and business goals.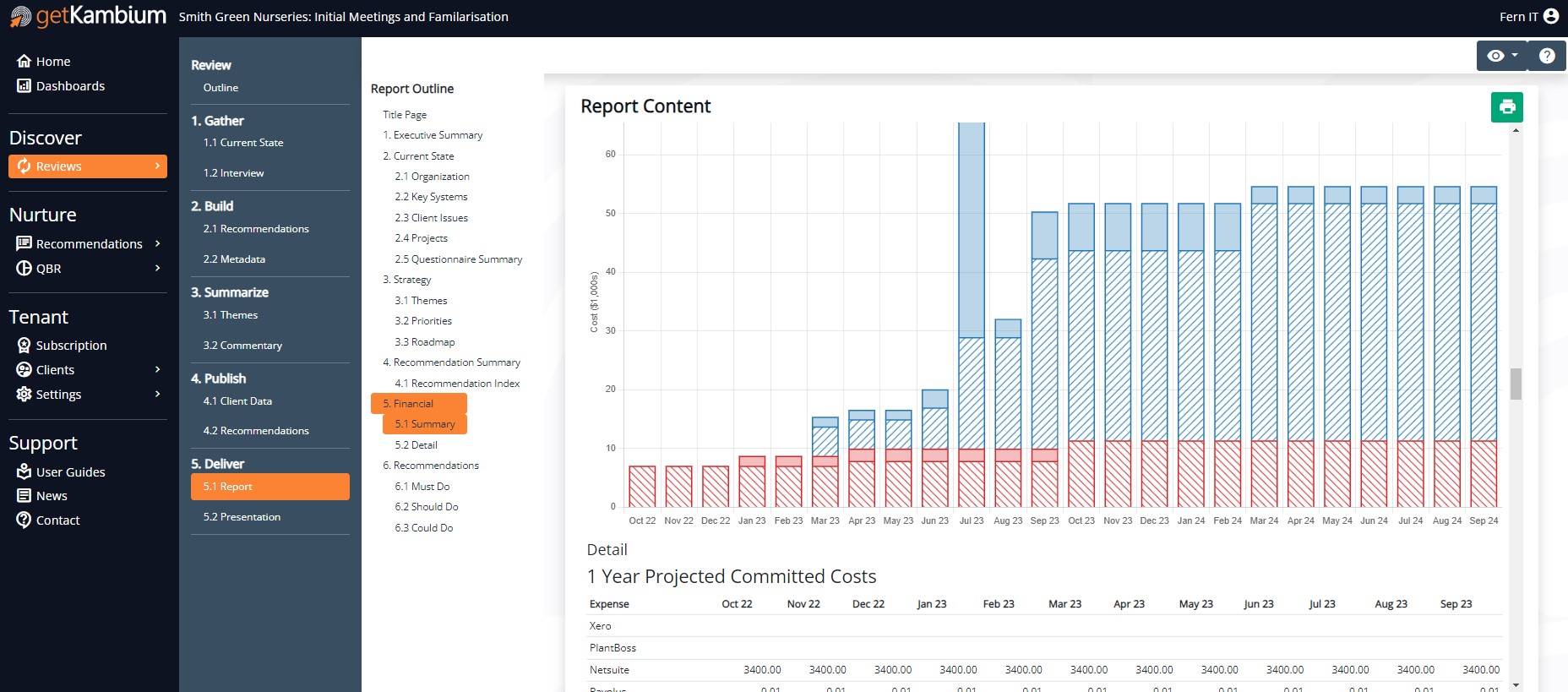 Bundle Customization
Add your own custom question content to expand the pre- packaged bundles and customizse them to your needs. Create your own custom discovery sets by bundling our content and your own into packages for specific needs, for example your vertical markets.
Create Your Own Standard Responses
Making the same recommendations repeatedly? Save your recommendations as new standard responses for easy re- sue in your unique frequent solutions.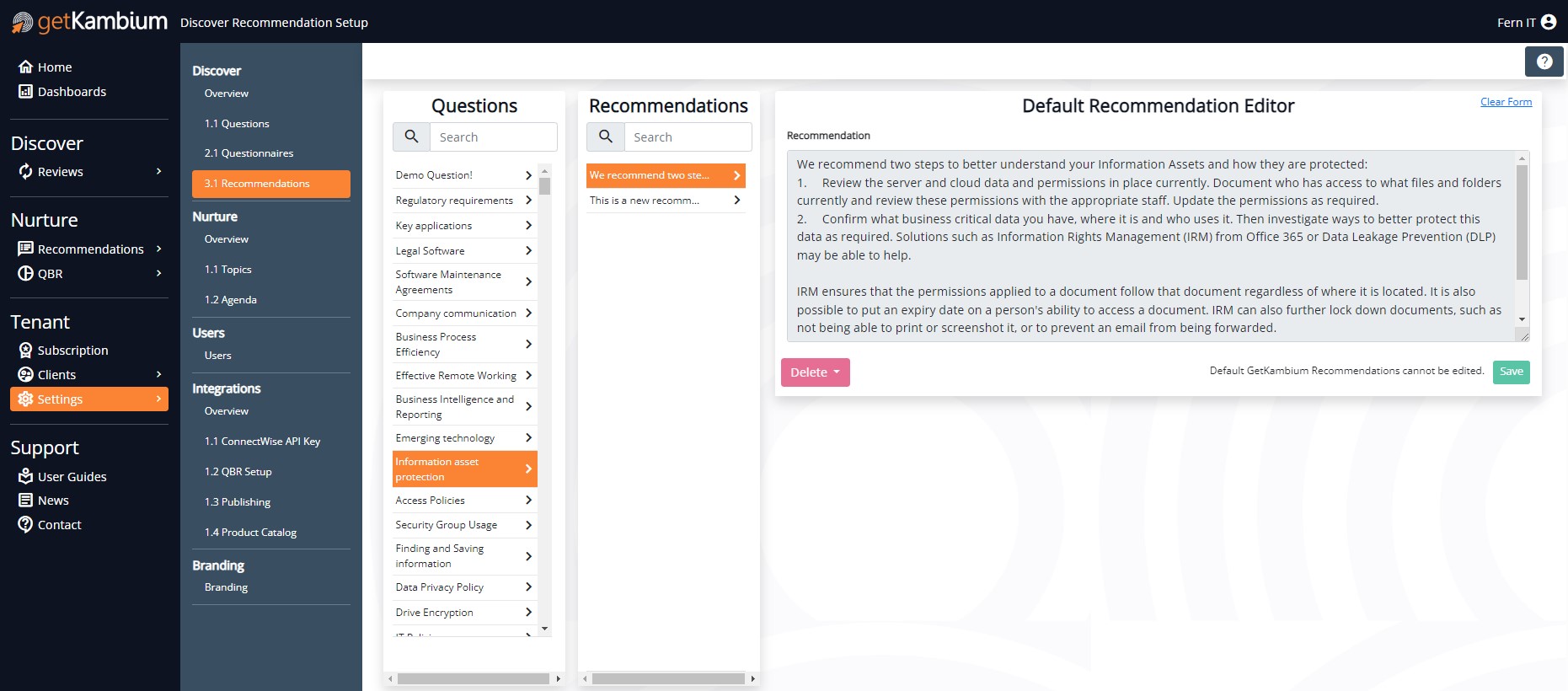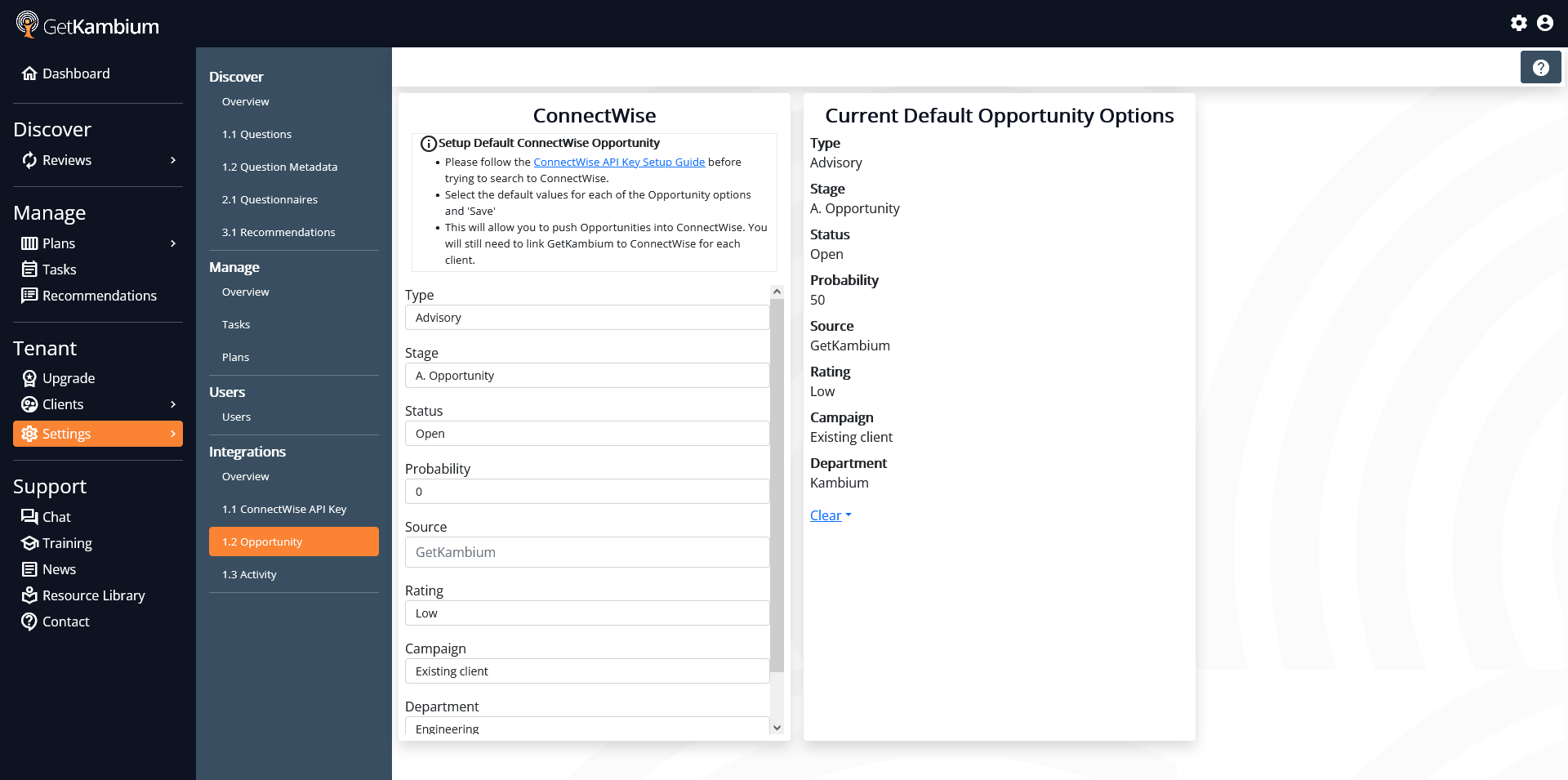 MS-Word Reports
Reports are available in MS-Word format customizable with your branding, logos, colours and fonts.
Export to ConnectWise
Export recommendations directly to ConnectWise.
GetKambium Premium uses a simple, no surprises subscription pricing structure, no matter your business size.
All Premium susbcriptions include a 14 day free trial period.
US$149
per month
Single user license
US$450
per month
Includes 5 user licenses
US$590
per month
Includes 10 user licenses
US$850
per month
Includes 25 user licenses
POA
per month
Over 25 user licenses