Learn more about getKambium
Learn in under 2 minutes how getKambium transforms MSP/client relationships.
Watch a 3 minute walk-through of how the getKambium solution works.
See for yourself
See what you can create in minutes when you sign up to getKambium FOR FREE!
These high value client reports are easy to populate with getKambium's step-by-step process. Download a sample QBR, Security Review, Sales Discovery Report or Business Technology Review (for Execs).
See the power of getKambium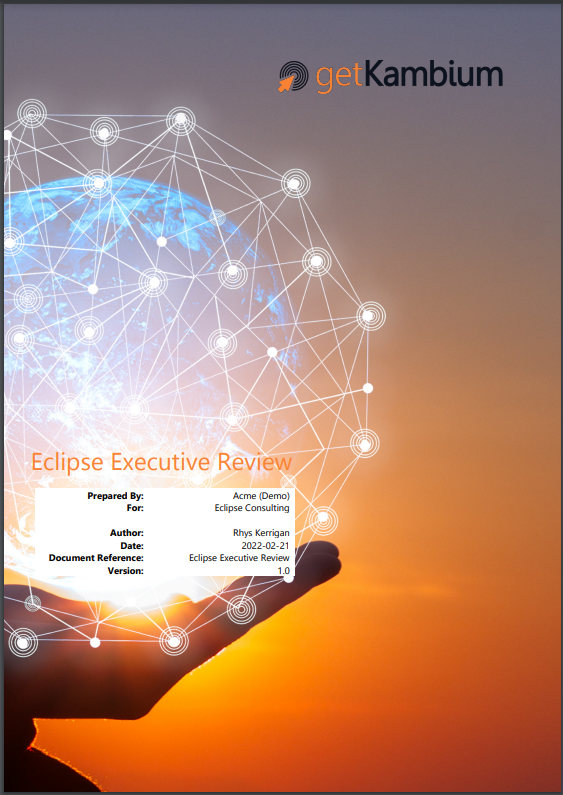 GetKambium Premium uses a simple, no surprises subscription pricing structure, no matter your business size.
All Premium subscriptions include a 14 day free trial period.
US$149
per month
Single user license
US$450
per month
Includes 5 user licenses
US$590
per month
Includes 10 user licenses
US$850
per month
Includes 25 user licenses
POA
per month
Over 25 user licenses
We would love to talk about your specific situation and how GetKambium could help you.
Get in touch and let's talk about making your business better.