getKambium just got smarter!
You asked for it, and we've delivered!
Current State Questions are now editable!
getKambium now lets you add new ones, change the wording, and even re-arrange the order.
It's super easy to change. Just go into the 'setup' menu (subject to the user rights your administrator has granted you).
The section 4.1 'Organization' has all the questions. From here you can drag them up and down to re-order them, change the wording, and mark them as active or inactive.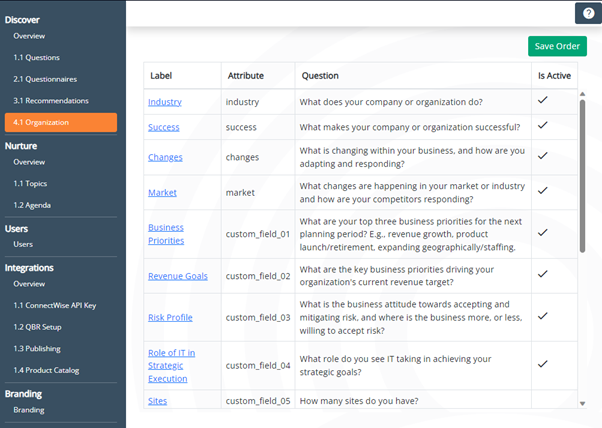 A word to the wise:  any existing discovery reviews will also refer to these questions.  Therefore, we recommend leaving the original questions in place, and adding new ones.  You can hide any existing ones that you wish and delete them from your report templates.