We have TWO exciting changes to announce.
Minute Taking  in QBR's
This week we began rolling out our 'minute taking' feature.  We're very excited because it allows you to record the agreed decisions at the QBR meeting, send them to the client, and then to track you progress against these commitments ready for your next QBR.  You will see an 'Outcomes' section in the QBR that combines your meeting notes with an 'outcomes' register for the agreed actions.  Once complete, you can then email these to your client,  We're working hard on the second phase of this which is bringing the actions into the subsequent QBR.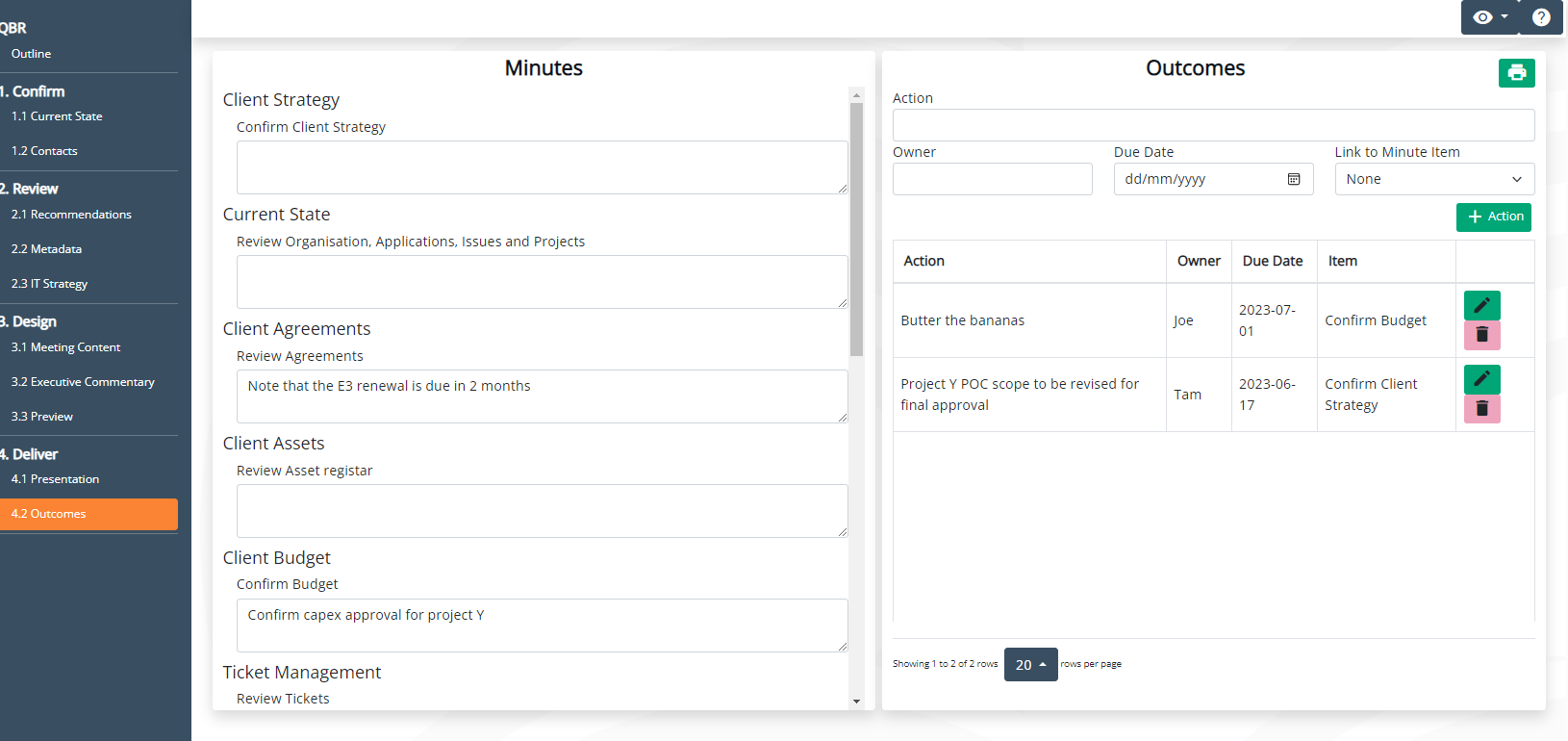 Microsoft Partner Network Verification
getKambium is now verified in the Microsoft Partner Network.  We've got a shiny new 'blue star' next to our name to highlight this achievement. The next time you log into getKambium with your Microsoft Work account, you will be prompted to accept the permissions required by getKambium to authenticate your account.  These are the same permissions that are currently required.
We apologise for any disruption the change-over may cause, but we appreciate you working with us to build something great to help your clients.  If you have questions or issues, please submit  an email to support@getkambium.com.