Test launch done!
Success!
We're away. Thank you to the team at ConnectWise and IT Nation in Australia.   The Gold Coast event was incredible for us.
Clearly there are many MSPs that share common challenges
Their sales engagement processes are manual, which means they are time consuming and inconsistent,
They want better clarity as to where their revenue is coming from – they don't capture sales opportunities well, and if opportunities are captured, they are not maintained or qualified or shared in ConnectWise, and you can't track what you don't know,
They find their client conversations are too much about technology and not good at uncovering the client's business pain points,
When these conversations do occur, they are often unstructured, inconsistent and messy. Worse, they aren't recorded or shared within the MSP amongst the people who need to know, and
QBRs are hit and miss, irregular, inconsistent and time consuming and don't add much value to the client or the MSP.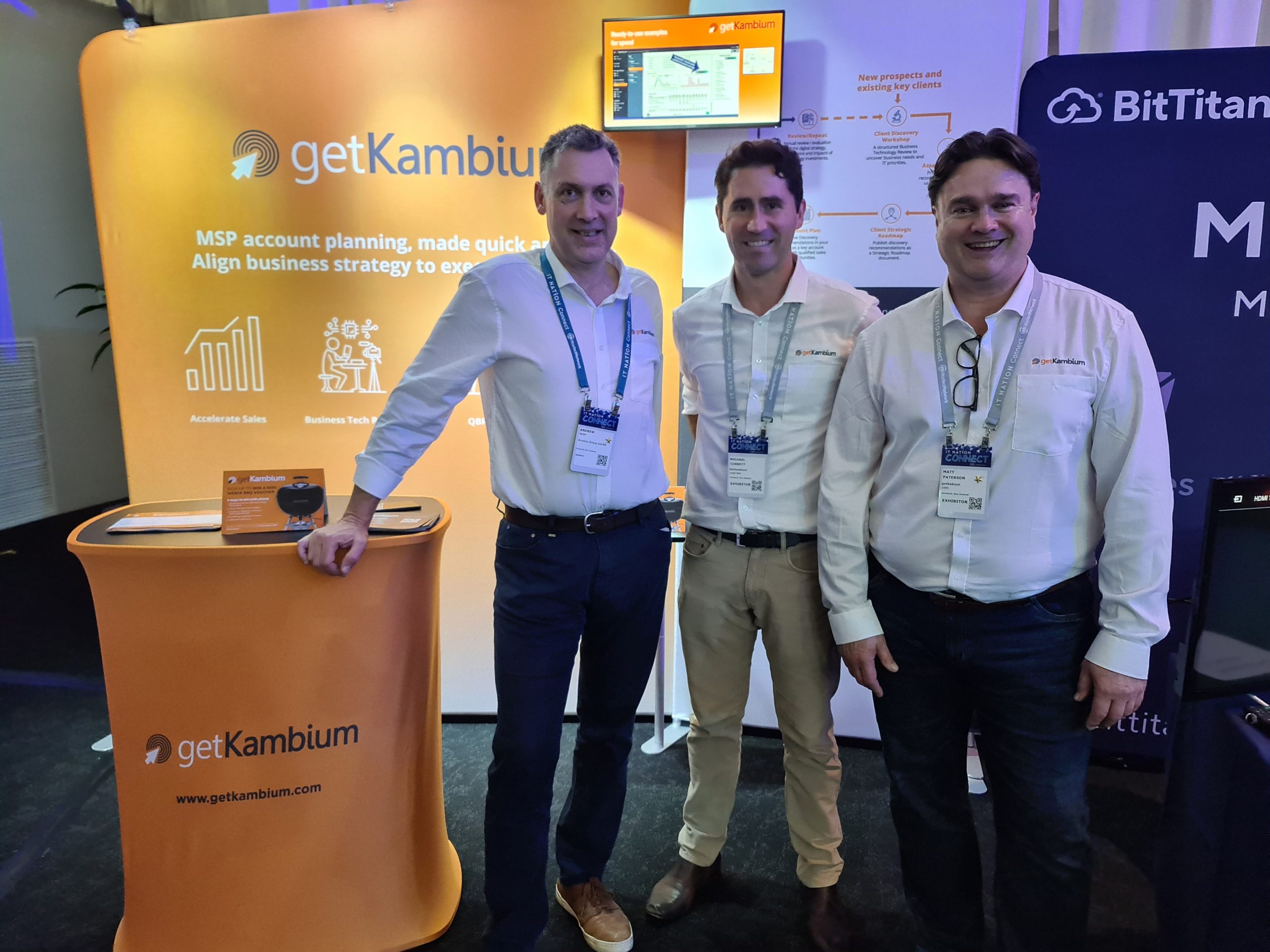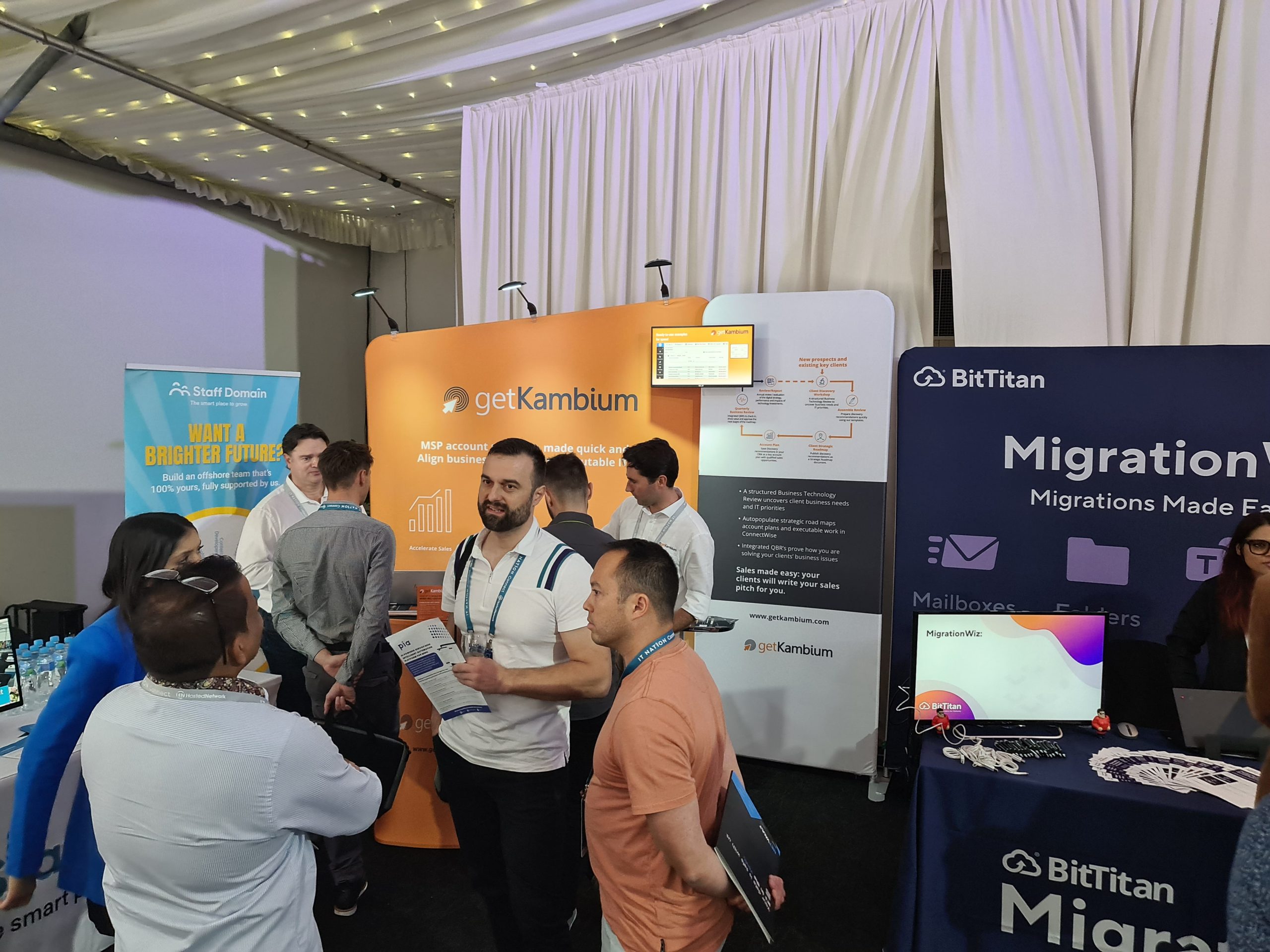 What MSPs need:
an easy way to create a great looking and valuable client-roadmap and strategy reports, a tuneable process to uncover client pain points, and
consistent QBR s that recap the key business needs, current agreements, IT assets, tickets and most importantly the roadmap progress, and are quick to create and prepare
We're here to help and we're excited by the huge number that already signed up to getKambium.  Thank you for your encouragement.
Next Stop : IT Nation Connect at Orlando in November!!!