1. New and improved QBR meeting designer.   
Allows you to write an agenda for the QBR meeting, as you are confirming the content for the report.
Allows you to set a clear agenda for the QBR with desired outcomes.
Add agenda items manually for each section of the report.
Add a template of standard agenda items, allowing you to tailor QBRs to different client profiles.
Include an executive summary for the QBR.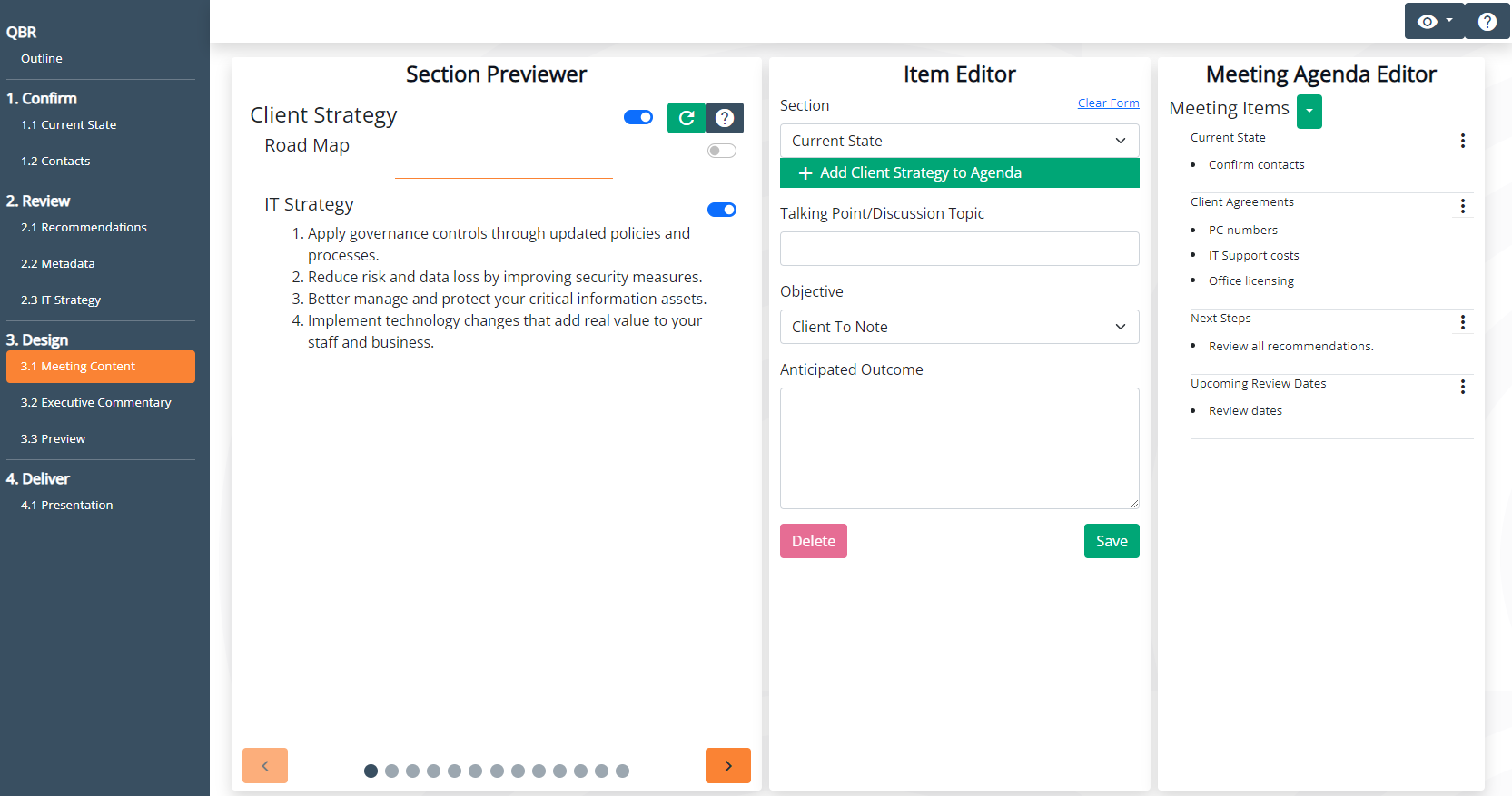 2. Improvements to QBR are reflected in Client and Settings screens
In Settings you can configure different QBR Agenda templates to apply, allowing you to tailor the QBR agenda to suit different types of customers.
In Clients you can set key details against each client such as key contacts, review dates, client type and industry. 
3. Minor bug fixes
There was a minor bug which prevented you from deleting QBRs.  This is fixed now.
You can now delete Clients from the Clients screen.
4. Updates to default getKambium reports
We have refreshed the look and feel of the getKambium reports that you get out of the box

Provides a fantastic starting point to allow you to add your own branding and quickly deliver professional looking Review and QBR reports